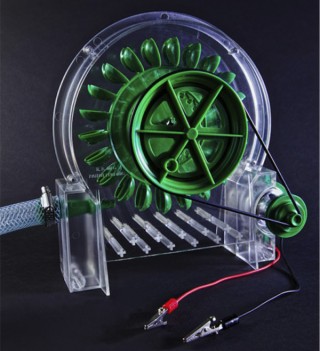 The ultimate teaching tool to learn about Energy, Hydroelectric power and so much more. The PowerWheel unit connects to a classroom faucet or outside hose for easy use. The PowerWheel Bundle includes:
Fully-assembled PowerWheel
LED light strip
Bridge rectifier
All the wiring to convert the AC output to DC (for powering battery powered devices)
User's manual (Manual includes educational mini-lessons and suggestions for use)
$179.99
Click on this link to order your PowerWheel and accessories!
www.rb-mfg.com
Want to see the PowerWheel in Action? Check out these videos!