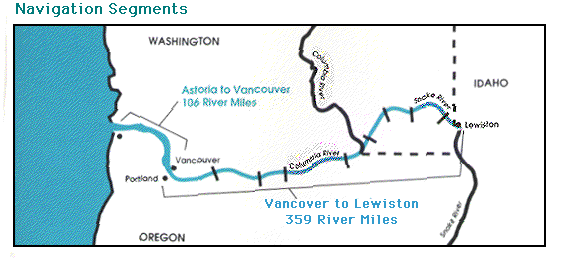 A 40-foot deep channel accommodates large ships 106 miles inland on the Columbia River to Vancouver, Washington. A combination of dams, locks, and dredging keeps a channel of 14 feet open to Lewiston, Idaho on the Snake River, an additional 359 miles upriver.
The locks raise and lower ships between pools on the river, i.e., from below a dam to the pool above it.

On the trip from the ocean to Lewiston, Idaho, vessels travel from sea level through eight locks to an elevation of over 700 feet.