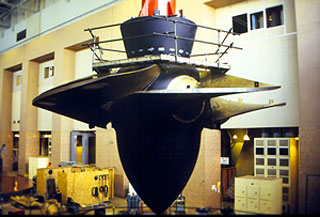 The Rocky Reach Project is located in mid-Washington state on the Columbia River, about seven miles upstream from the city of Wenatchee. By river, the dam is 215 miles below the Canadian border and 473 miles above the mouth of the Columbia.
Construction of the dam and powerhouse began in 1956; the initial seven generating units were placed in commercial operation in November 1961. In 1969, four additional generating units were added to the project; construction was completed in 1971.
Lake Entiat, the Rocky Reach Project reservoir, extends upriver for 43 miles. Chelan County Public Utility District has constructed several major parks along the reservoir shoreline for public use.
The dam and its visitor facilities are easily accessible to visitors from Highway 97A. Visitor facilities include 30 acres of award-winning grounds, a visitor center and cafe, fish viewing, movies, historical galleries, and guided tours.
View larger map
Recreational Resources
Access Area
Boat Launch Area
Boat Ramp
Camping Area
Food Services
Interpretive Display
Organizational, Groups
Park
Picnic Area
Playground Area
Swimming Area
Tent, Trailer Sites
Trails
Visitor Center
Wildlife Area