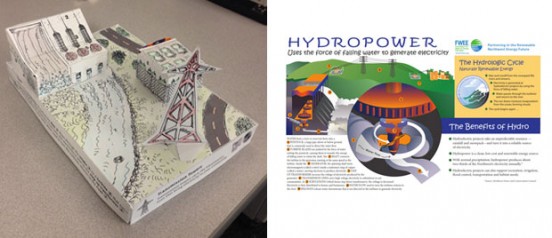 Suitable for grades K-6 (ages 5-11). This 11" X 17" hand-out turns into a pop-up model of a hydroelectric project with scissors and tape. It's easy to read, understand, and assemble, enabling kids and families to learn about the benefits of hydropower, how hydropower works, and the hydrologic cycle.
Call 509-535-7084 for ordering information.

In addition to classrooms, this is an ideal give-away at fairs, summer camps, workshops, and open houses. Pricing (with or without a logo) is available for either a "master" you can print, or copies that are mailed to you.